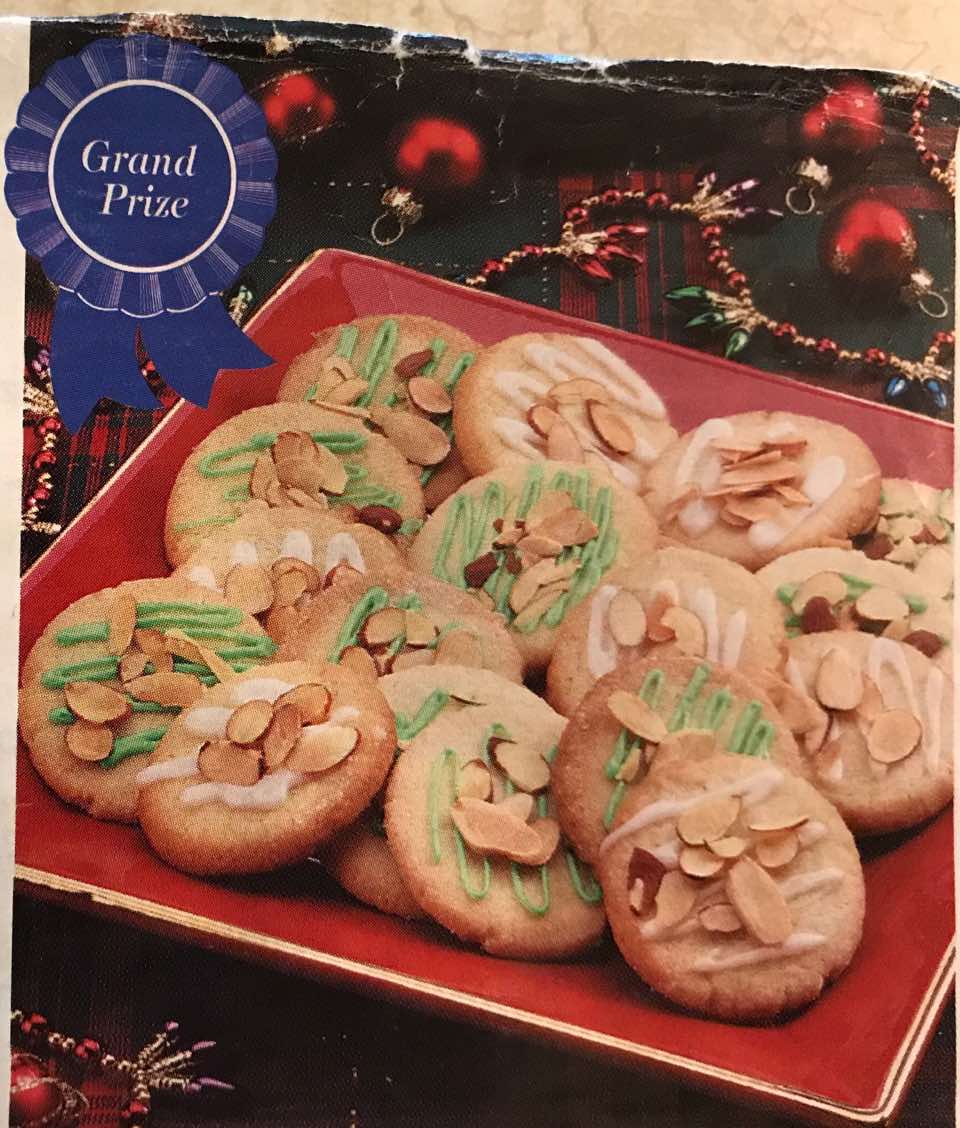 Almond Sugar Cookies
Serving size:
Yield: about 3 dozen.
Ingredients
1 cup butter (no substitutes), softened
3/4 cup sugar
1 teaspoon almond extract
2 cups all-purpose flour
1/2 teaspoon baking powder
1/4 teaspoon salt
Additional sugar
GLAZE:
1 cup confectioners' sugar
1-1/2 teaspoons almond extract
2 to 3 teaspoons water
Green food coloring, optional
Sliced almonds, toasted
Directions
In a large mixing bowl, cream butter and sugar. Beat in almond extract. Combine the flour, baking powder and salt; gradually add to creamed mixture. Roll into 1-in. balls. Place 2 in. apart on ungreased baking sheets. Coat bottom of a glass with nonstick cooking spray; dip in sugar. Flatten cookies with prepared glass, dipping glass in sugar again as needed. Bake at 400° for 7-9 minutes or until edges are lightly browned. Cool for 1 minute before removing to wire racks.
In a small bowl, whisk together the
confectioners' sugar, almond extract and enough water to achieve glaze consistency. Tint with food coloring if desired; drizzle over cookies. Sprinkle with almonds.
Photos