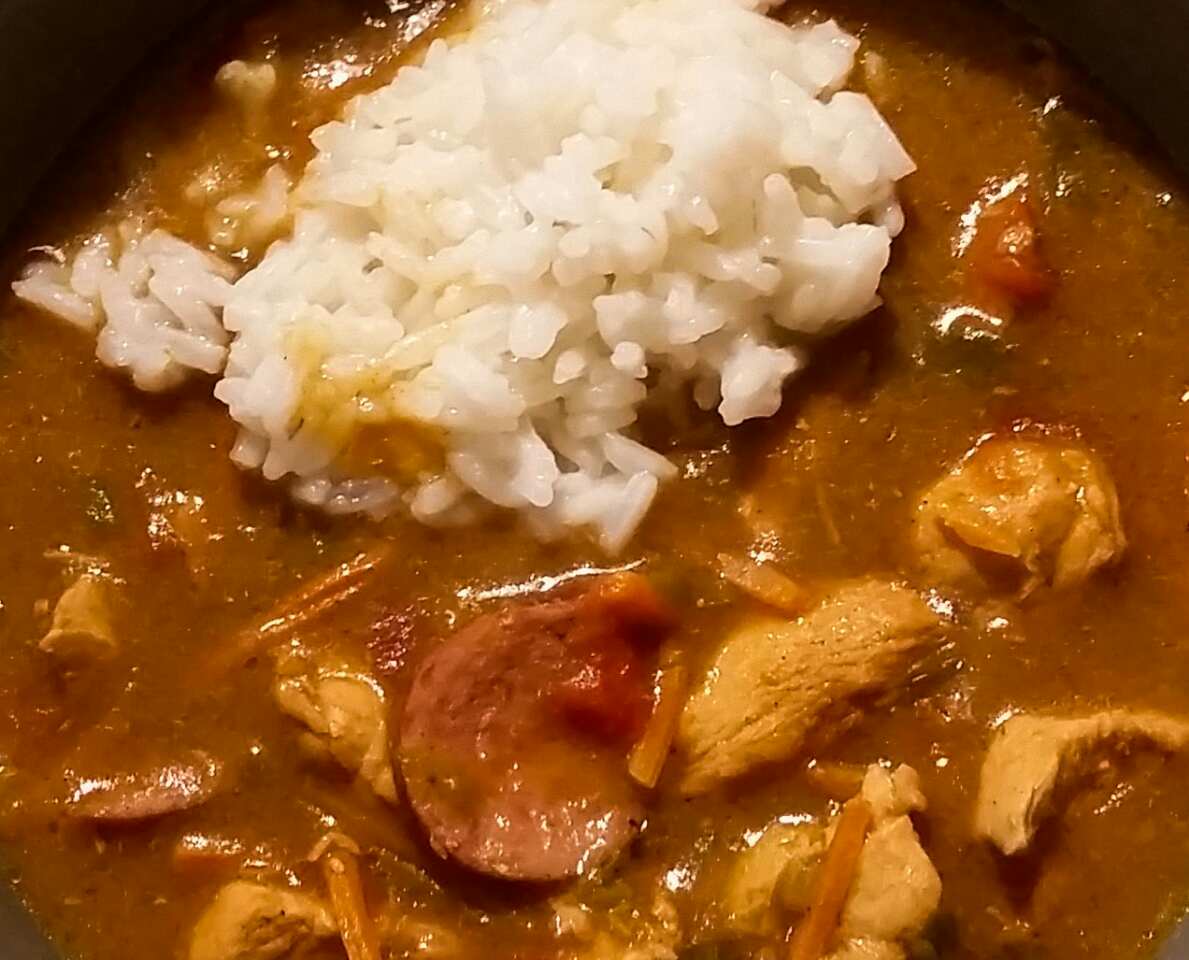 Jeff's Gumbo
Main Dish • Cajun, Chicken, Rice, Sausage
Ingredients
1 packet Louisiana Fish Fry Products Gumbo Base
2 tbls oil (approx..)
1 32 oz. box regular chicken stock
1 13.5 oz. package andouie sausage sliced.
4 oz. julienned carrots
1/2 bunch green onions chopped
2 cans diced tomatoes (14 oz.)
2 tbsps.. File' powder
2 tbls oil (approx..)
1 medium onion chopped
3 sweet mini bell peppers chopped
1 green bell pepper chopped
4 celery stalks chopped
3 cups white rice
6 cups water
2 tbls oil (approx..)
1.5 lb. chicken thighs cut into bite size pieces
Cajun seasoning
Directions
1. In a large stock pot heat the oil and stir in Louisiana Fish Fry Products Gumbo Base & chicken stock to make a roux.
2. To the stock pot add the sausage, carrots, green onions, diced tomatoes, & File' powder and start to simmer.
3. In a separate skillet sauté the onions, celery, & peppers then add to the stock pot.
4. Start the rice in pressure cooker.
5. Brown chicken thighs then add to stock pot.
6. Season to taste with Cajun seasoning or salt & pepper. Serve with white rice.
Tip: If it is too thick for you add a little water.
Notes
1. There are a lot of Cajun spice mixes and they can vary quite a bit in flavor. I prefer Spice Islands "Louisiana Style Cajun Seasoning".
Photos