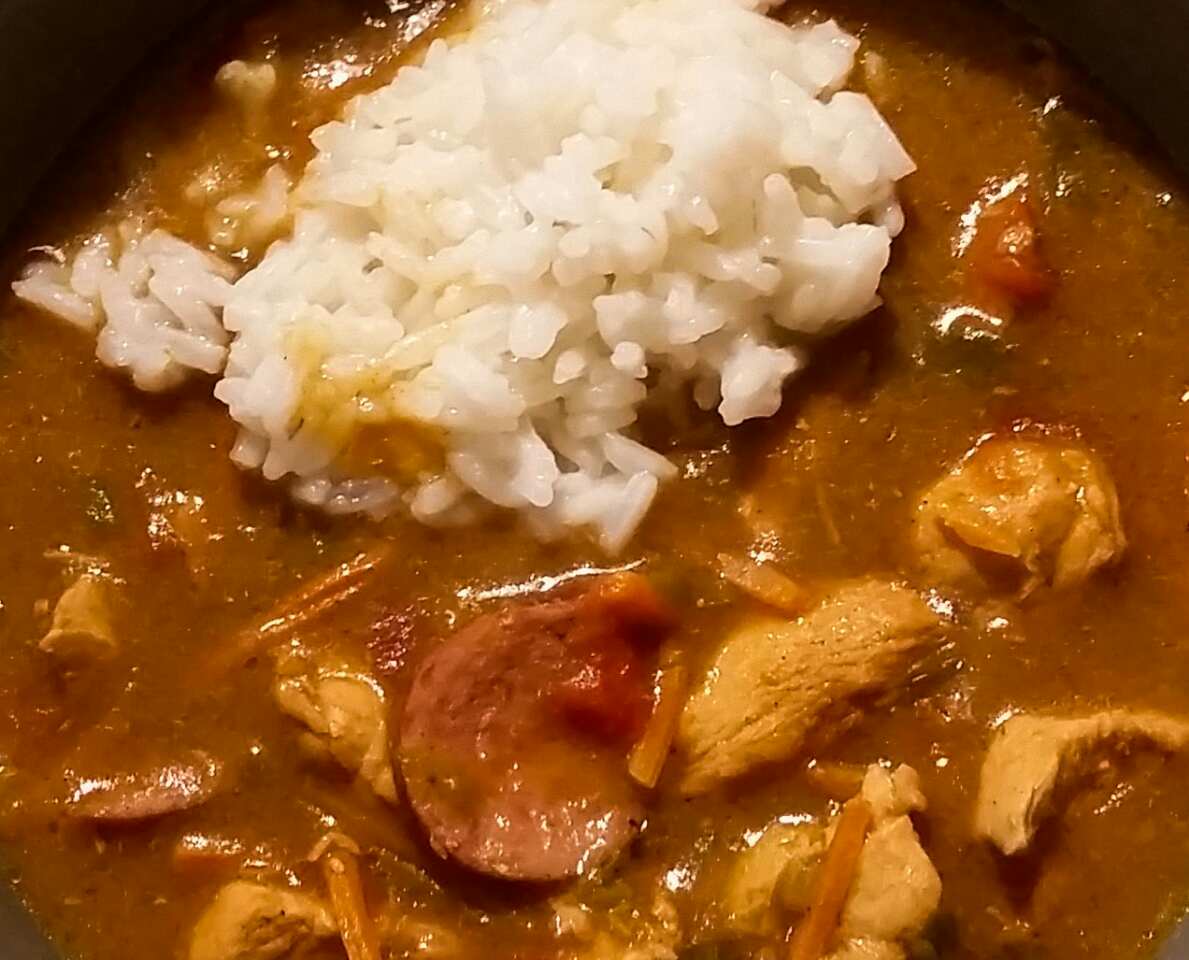 Jeff's Gumbo
Main Dish • Cajun, Chicken, Rice, Sausage
Ingredients
1 packet Louisiana Fish Fry Products Gumbo Base
1 32 oz. box regular chicken stock
1 13.5 oz. package andouie sausage sliced.
3 green onions chopped
1¾ cans diced tomatoes (14 oz.)
2 tbsps.. File' powder
2 tbls oil (approx..)
5 oz. julienned carrots
1 medium onion chopped
3 sweet mini bell peppers chopped
1 green bell pepper chopped
4 celery stalks chopped
2½ cups white rice ( 16oz )
5 cups water
2 tbsp butter
1 tsp salt
2 tbls oil (approx..)
1.5 lb. chicken thighs cut into bite size pieces
Cajun seasoning
Directions
1. In a large stock pot heat 1 cup chicken stock and stir in Louisiana Fish Fry Products Gumbo Base & chicken stock to make a roux. (Don't let it burn)
2. To the stock pot add 3 cups chicken stock, sausage, green onions, diced tomatoes, & File' powder and start to simmer.
3. In a separate skillet sauté the carrots, onions, celery, & peppers then add to the stock pot.
4. Start the rice in pressure cooker.
5. Brown chicken thighs then add to stock pot.
6. Serve with white rice.
Tip: If it is too thick for you add a little water.
Notes
1. There are a lot of Cajun spice mixes and they can vary quite a bit in flavor. I prefer Spice Islands "Louisiana Style Cajun Seasoning".
Photos