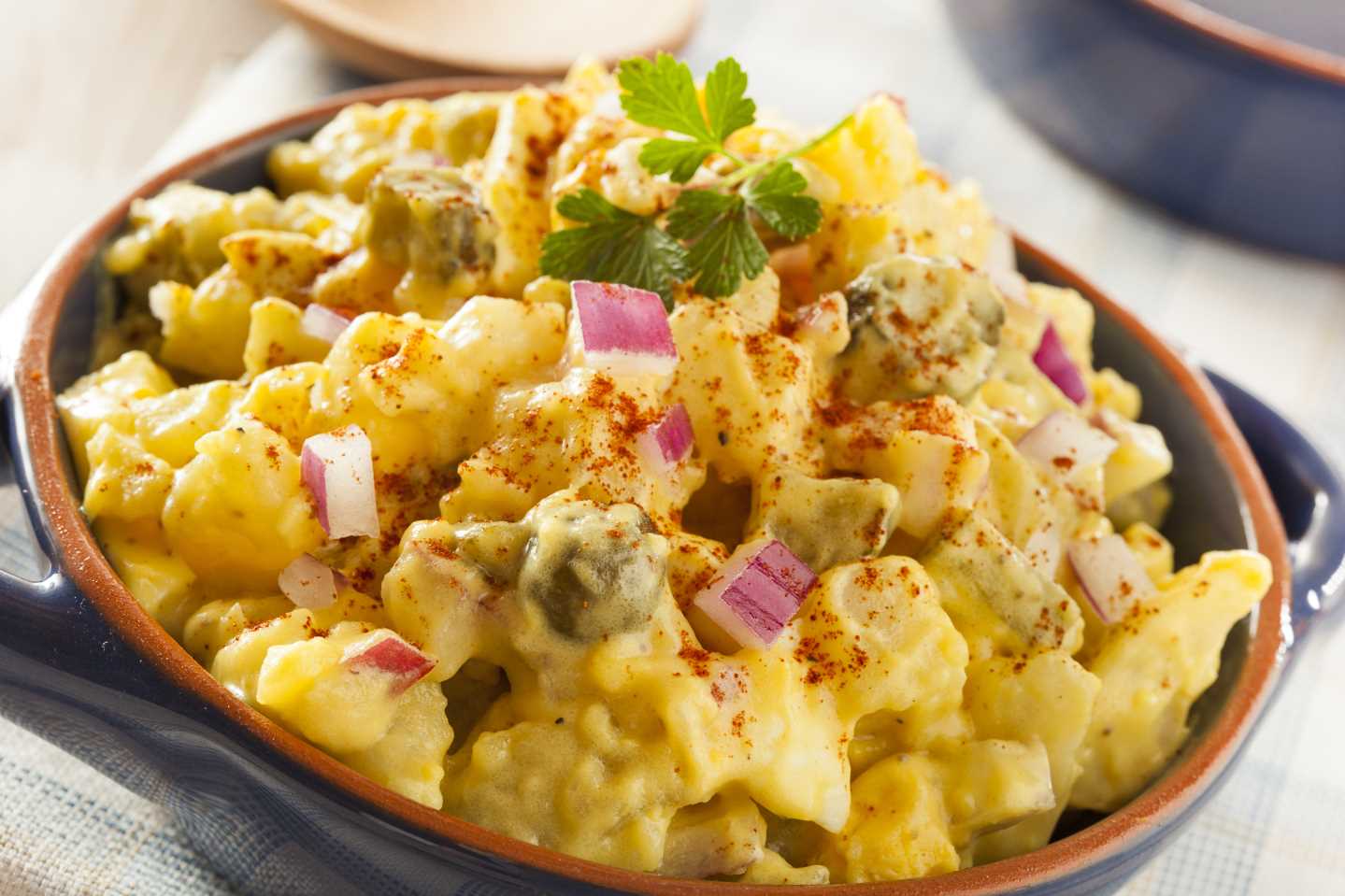 Carol's Picnic Potato Salad
Source:
Head Organizer of Chaos
Ingredients
Large pot of washed, unpeeled new potatoes
1 cup Olive Oil Mayonnaise
¼ cup Dijon Mustard
2-3 Hard-boiled Eggs, chopped
4-6 Kosher Dill Pickle Spears, chopped
1 Red Onion, chopped
1 tsp Poppy Seeds
1 tsp Lemon Pepper
Directions
1. "Boil potatoes until soft.
2. Place in refrigerator to cool for about 15-30 minutes, then mash with a potato masher.
3. Chop onion, pickles and eggs into bite-sized pieces, add to potatoes.
4. Add mayo and mustard and mix thoroughly, adding additional mayo or mustard to taste.
5. Sprinkle on lemon pepper and poppy seeds, also to taste.
6. Serve cold.
7. "
Nutrition
Amount per serving
Serving size: 1 1 Serving (0g)
Calories: 0
Total Fat: 0g
Saturated Fat: 0g
Cholesterol: 0mg
Sodium: 0mg
Total Carbohydrate: 0g
Dietary Fiber: 0g
Sugars: 0g
Protein: 0g
Photos