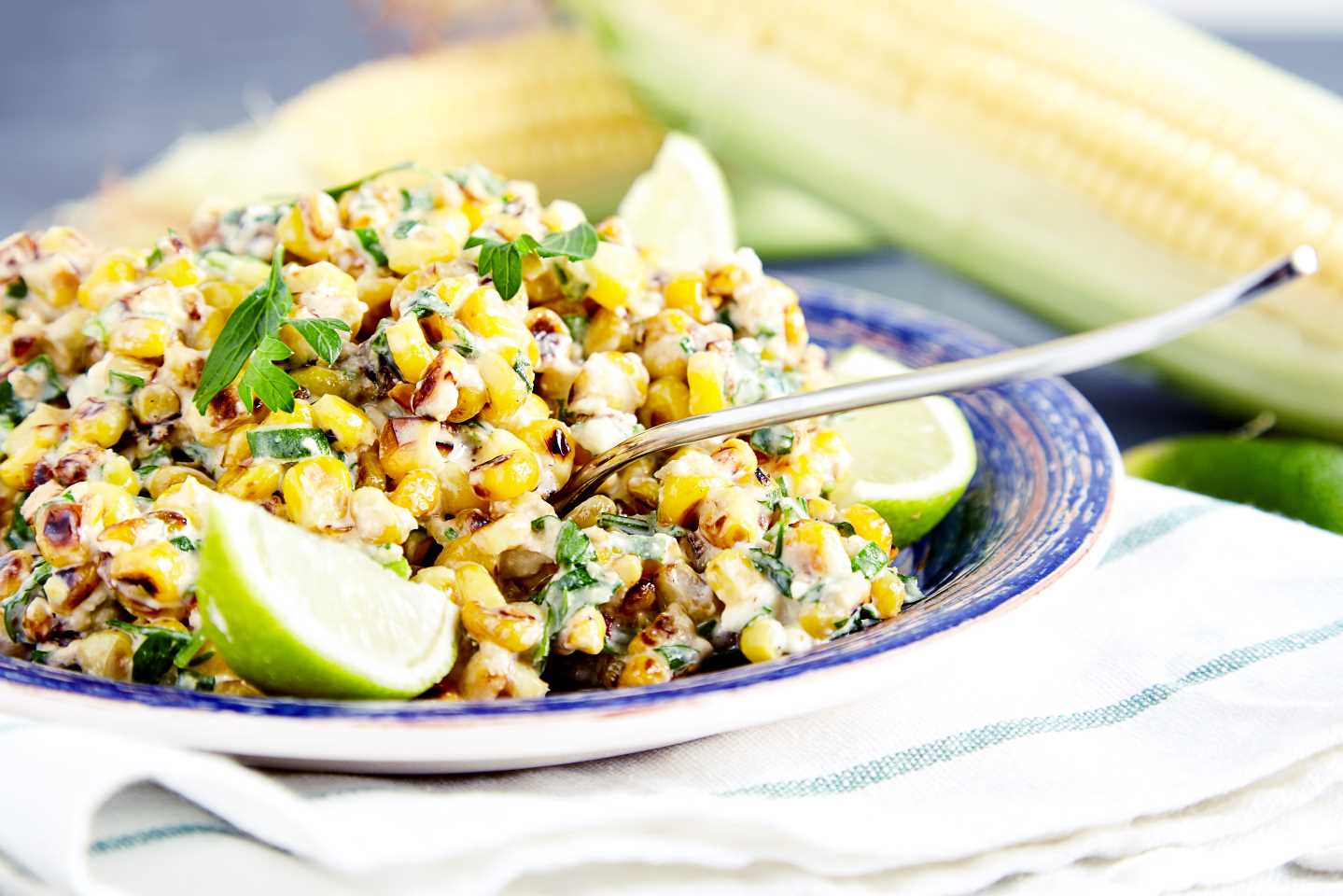 Maura's Corn in a Bowl - Esquites
Source:
Maura Gast, Chief Amazement Officer courtesy of allrecipes
Ingredients
10 ears corn ; shucked and kernels removed
OR
canned or frozen corn
1 1/4 cups butter
2 1/2 cups lime juice
2 1/2 cups crema Mexicana (Mexican cream)
1 teaspoon chili powder ; or to taste
1 pinch salt ; to taste
1 1/4 cups scrumbled cotija cheese
1 dash dash hot pepper sauce (such as Valentina®) ; or to taste
10 wedges fresh lime
Directions
tep 1
Place corn in a saucepan and cover with salted water; bring to a boil. Reduce heat to medium-low and simmer until tender, 2 to 3 minutes. Drain and return corn to saucepan.
Step 2
Spoon 3/4 cup corn into 10 serving bowls; add 2 tablespoons butter to each and stir until butter is melted. Mix 1/4 cup lime juice and 1/4 cup crema Mexicana into each bowl; sprinkle a generous amount of chili powder over each. Season with salt.
Step 3
Top each serving with 2 tablespoons cotija cheese and hot sauce; garnish with a lime wedge.
Notes
Maura has taken Muy Bueno's Corn in a Cup - Mexican street food at its finest - and made it a tad easier with a few shortcuts. Traditional Mexican elotes—grilled Mexican street corn is slathered with creamy, cheesy, lime-scented, chili-flecked sauce. Esquites are the off the cob version.
Maura's save-time shortcuts: Substitute canned or frozen corn for fresh corn. Serve in a big bowl instead of 10 individual cups.
Photos