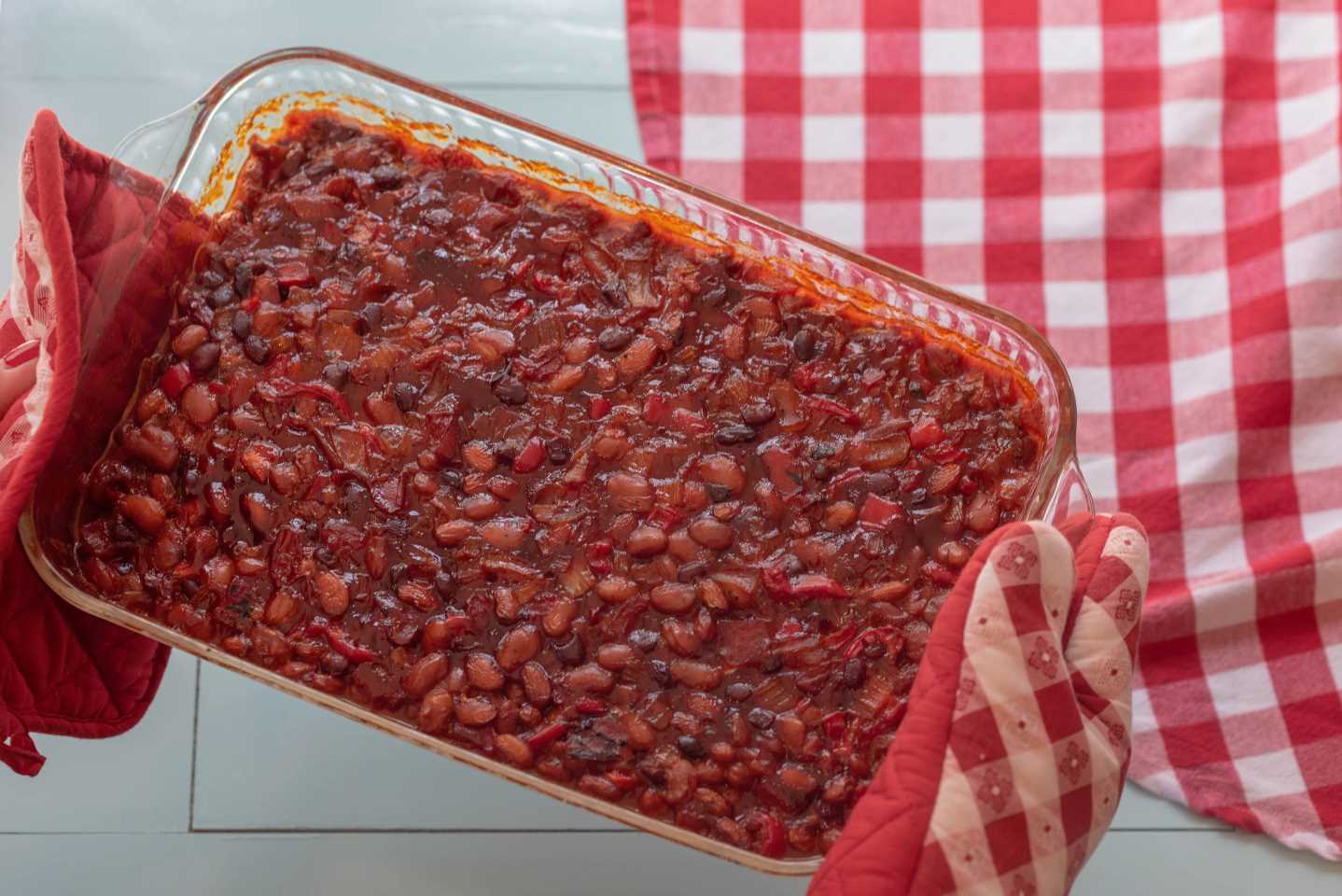 Diana's Delicious Bar-B-Q Baked Beans
Source:
Diana Pfaff, VP of "Irving Rocks"
Ingredients
1 pound ground beef ; optional
1 1/2 onions ; chopped
2 16 oz cans pork and beans
1/2 cup firmly packed brown sugar
1/2 cup barbecue sauce
1/4 cup liquid smoke
2 tablespoons mustard
Directions
Brown meat and onions; drain well. Add remaining ingredients and mix thoroughly. Put into casserole dish. Bake at 350 degrees for 1 hour. Makes 6-8 servings.
Photos