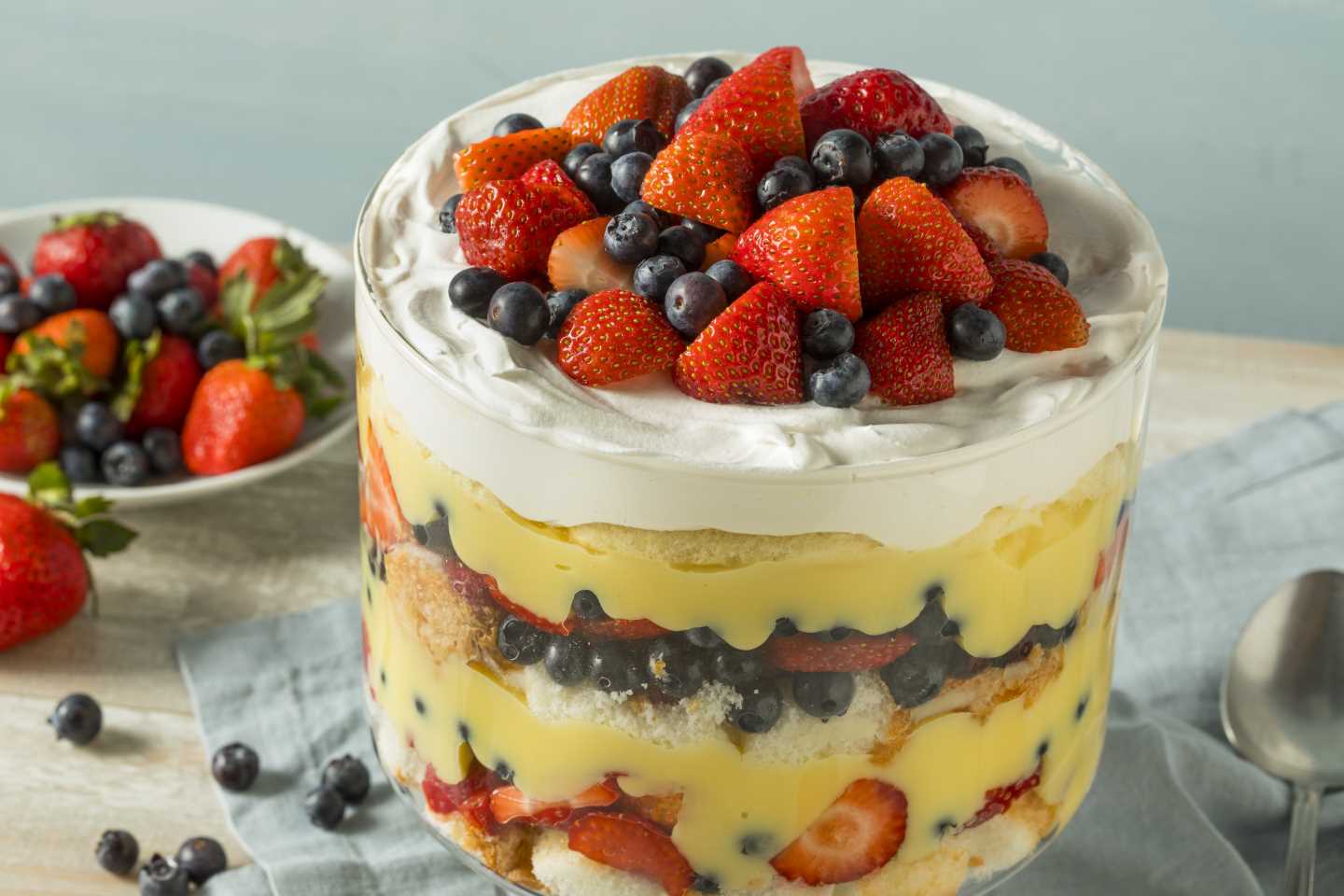 Maura's GO-TO Trifle Cake
Source:
Maura Gast, FCDME, Chief Amazement Officer
Ingredients
prepared Angel food cake ; cut into cubes
whipped topping
instant pudding ; your favorite flavor
fruit or bite-sized candy bars
Directions
Take turns layering in a clear bowl. A trifle bowl is lovely, but any clear bowl will work!
Notes
This gorgeous layered dessert is a showstopper that's surprisingly easy to make. Every trifle layers something cakey, something creamy and something fruity or even crunchy to make a luscious sweet treat. The creative combinations of fruits, sweets and flavors are endless. So fun!!!
Photos