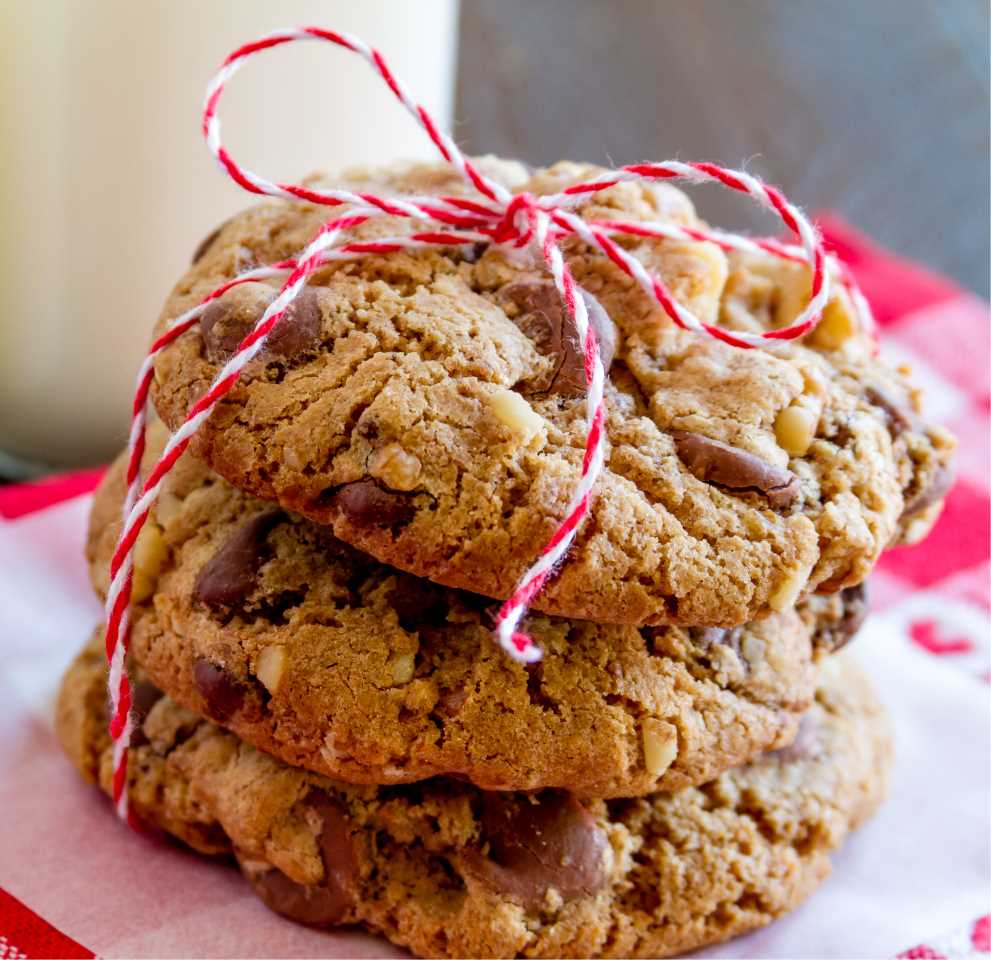 Lori's-Fernando's-David's Secret Ingredient Chocolate Chip Cookies
Source:
Lori Sirmen courtesy of Fernando and allrecipes
Ingredients
4 1/2 cups crispy rice cereal
1 3/4 cups all-purpose flour
1 teaspoon baking soda
1/2 teaspoon salt
1 cup butter softened
3/4 cup white sugar
3/4 cup light brown sugar
2 eggs
1 teaspoon vanilla extract
2 cups semisweet chocolate chips
Directions
Preheat oven to 350 degrees F (175 degrees C). Process cereal in a food processor or blender to a fine powder. Measure out 1 cup of the powder and combine it with the flour, baking soda and salt; set aside.
In a large bowl, cream together the butter, white sugar and brown sugar until smooth. Beat in the eggs, one at a time then stir in the vanilla. Gradually blend in the dry ingredients. Stir in the chocolate chips. Drop by rounded spoonfuls onto the prepared cookie sheet.
Bake for 8 to 10 minutes in the preheated oven. Allow cookies to cool on baking sheet for 5 minutes before removing to a wire rack to cool completely. To keep cookies from getting too brown on the bottom place the cookie sheet with the raw cookie dough on it on top of another empty cookie sheet before placing the cookies in the oven. The extra cookie sheet helps keep the cookies from getting too brown on the bottoms.
Notes
Crunchy and gooey at the same time! These are simply the best chocolate chip cookies ever because of the "secret" ingredient which gives them a little extra crunch.
I added a bit of extra crushed rice krispies, halfed the number of chocolate chips and added nuts! Delish!
Photos