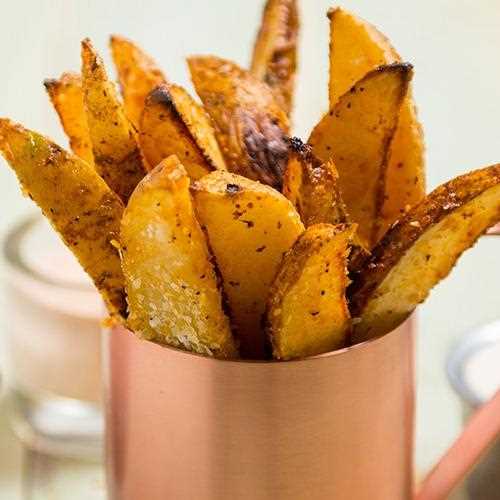 Ingredients
6 russet potatoes
1/2 cup of Olive Oil
2 Tablespoon smoked paprika
1 Tablespoon black pepper
2/3 Cup Fake Potato Flakes (Smash)
Directions
1. Cut potato's in half and then into eighths making them into Jo-Jo style wedges. In a large salad bowl, add the potato wedges and oil. Toss, stir, or fold the wedges in the oil until liberally coated. Using a bowl which is two thirds bigger than your pile of potato's makes for easy coating and much less mess. After the potato's are coated with oil sprinkle the seasonings and coat well making sure all the flavors are evenly distributed. Set aside.
2. Turn temperature to 400 degrees F and preheat, lid closed, for 10 to 15 minutes.
3. Just before cooking, sprinkle on up to the 2/3 cup of potato flakes on to the seasoned potato wedges. You want to coat the wedges as evenly as possible with the potato flakes and get them to adhere to each of the wedges saturated in oil.
4. Spread the wedges onto a foiled baking sheet safe for your grill taking care to keep as many of the flakes on the wedges as possible.
5. Grill for 25-35 minutes or until the potato has become golden brown, cooked thru, and developed a crispy, crackling exterior.
6. Serve immediately. Enjoy!
Photos