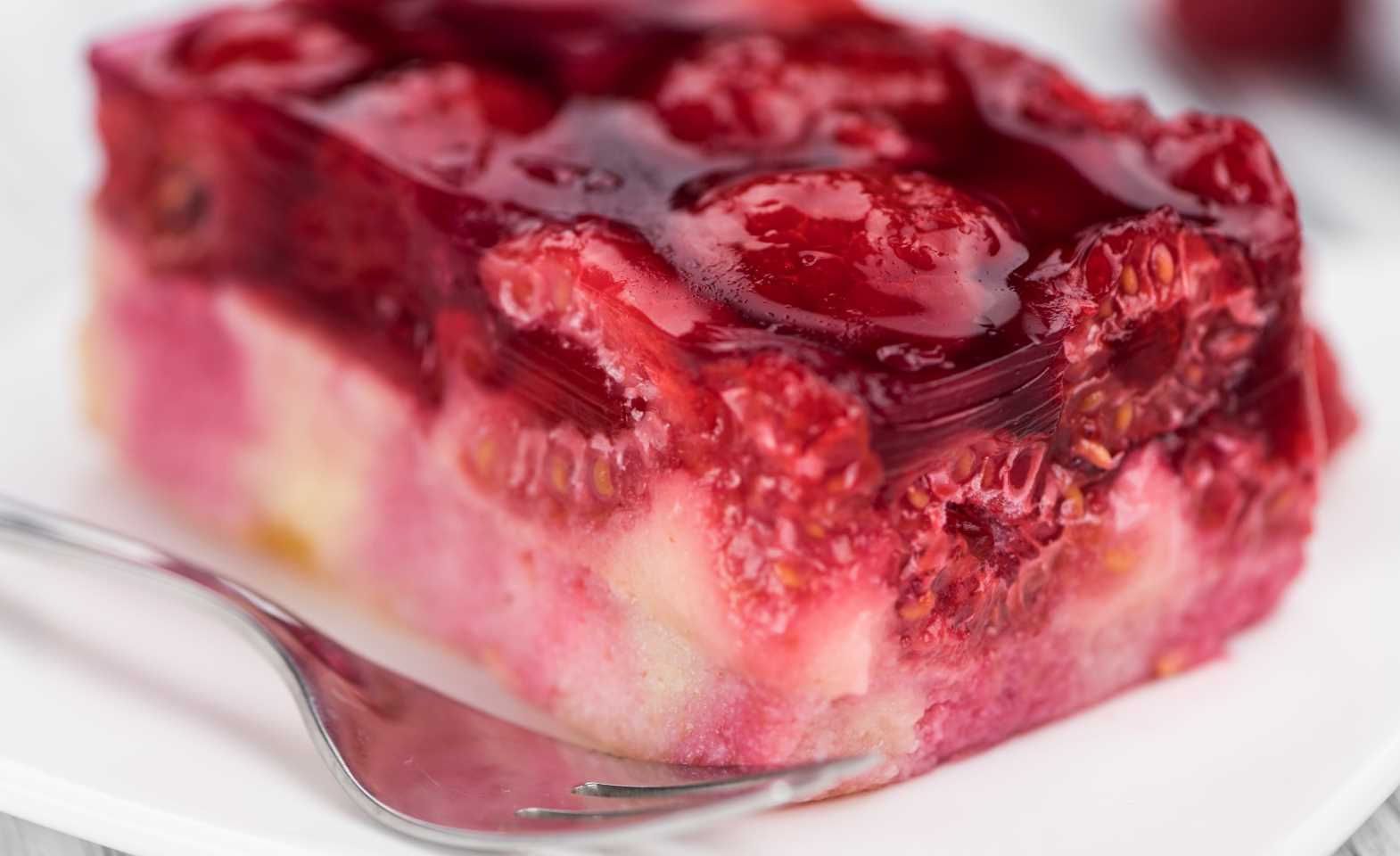 Kimberly's Raspberry Angel Cake
Source:
Kimberly Kresge, the Pastry Princess
Ingredients
1 Angel Food Cake
1 box (3 ounces) raspberry-flavored gelatin
1 1/4 cups boiling water
1 box (10 ounces) frozen raspberries
1 can whipping (heavy) cream
Directions
In large bowl, stir together the boiling water and gelatin to dissolve the gelatin.
Add raspberries and stir until they thaw.
Refrigerate until partially set. The mixture should mound slightly in a spoon.
While waiting for the mixture to jell, cut the cake into 1-inch cubes and put them in a 9 x 12-inch baking dish.
When the gelatin is ready, with chilled beaters and bowl, beat the whipping cream until the cream will mound slightly.
Whip the gelatin with a wire whisk, and then gently fold in the whipped cream. Spoon the gelatin mixture over the cake. Press down any cake squares that float.
Cover with plastic wrap and chill until firm, 4 to 8 hours.
Cut into squares to serve.
Notes
Light, fluffy, fruity and fantastic for your Fourth of July menu!
Photos