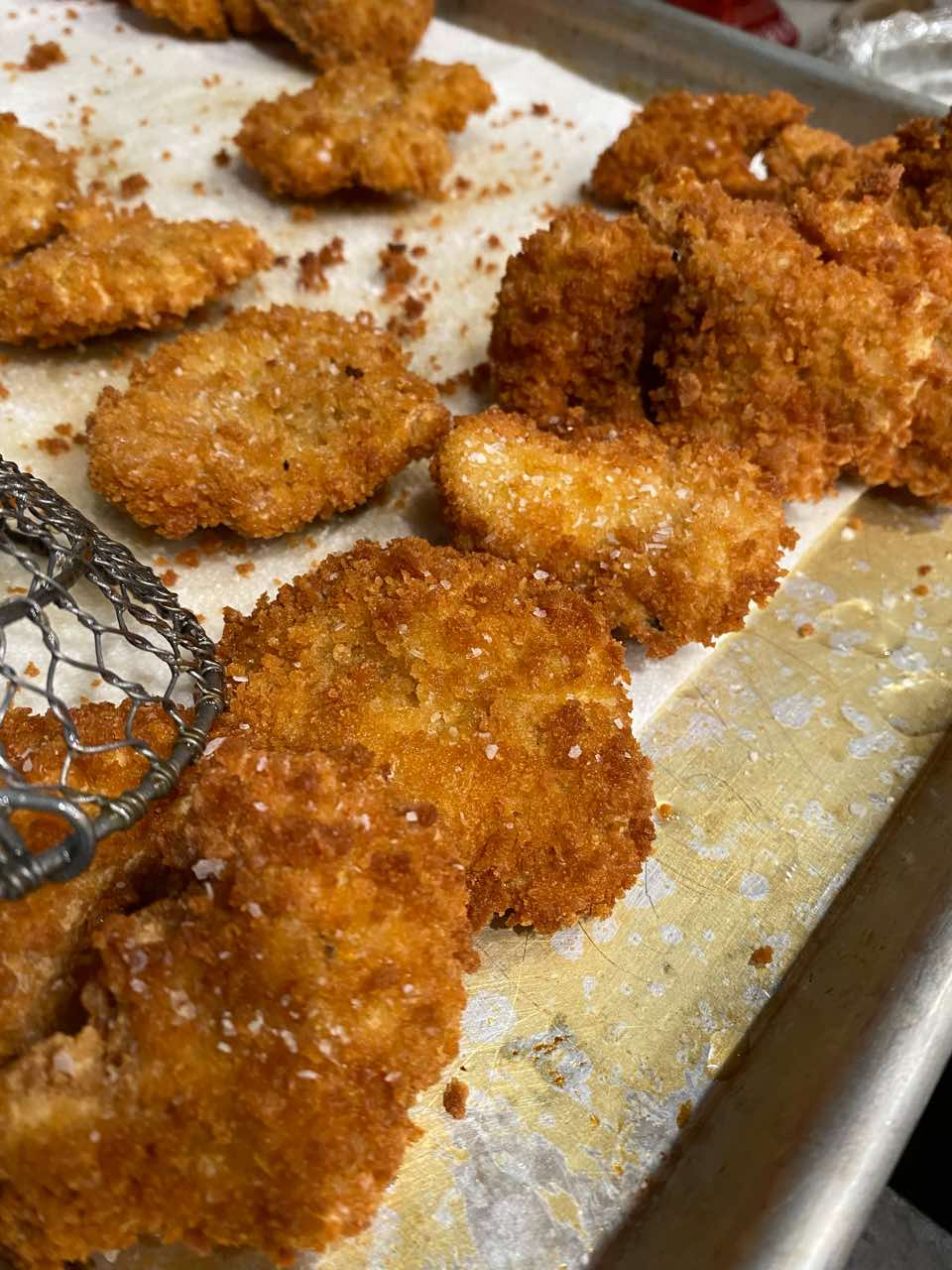 MCM Lion's Mane Nuggets
Source:
mightycapmushrooms.com
Ingredients
½ to 1 pound of Lion's Mane mushroom
2 cups flour
1 tablespoon course salt
1 tablespoons pepper
1 teaspoon oregano
1 teaspoon onion powder
½ teaspoon garlic powder
3-4 eggs
2-3 cups panko or crushed ritz
Peanut oil or avocado oil
Cocktail sauce, ranch or BBQ
Directions
1. Bring 1 ½ inches of oil in a dutch oven pot or deep pot to 400° F. While it's heating up, separate the Lion's Mane into small lobes or pieces.
2. Smash each lobe flat with the pan, brick or cast iron grill press to form your nuggets.
3. In a small bowl combine the flour and spices. In a separate bowl whisk the eggs and put the panko in its own bowl as well. Remember dry wet dry.
4. Roll each smashed lion's mane nugget in the flour mixture and shake excess flour off. Then dredge in the egg bowl, finally the panko. Make sure to squeeze them in the panko to coat evenly.
5. Once your oil is to temp carefully place your nuggets in and watch the magic happen. They should take about 20-30 seconds per side or until golden brown all over.
6. Remove them to a paper towel lined sheet pan and salt immediately.
7. Serve with your favorite sauce. We did atomic horseradish and ketchup 1:1 for a killer cocktail sauce. Ranch and BBQ is also delicious. Honestly they can be dipped in anything.
8. Bonus, try using these nuggets to make a lions mane sandwich, chicken in waffles or chicken parmigiana. Mind blowing versatility.
Photos