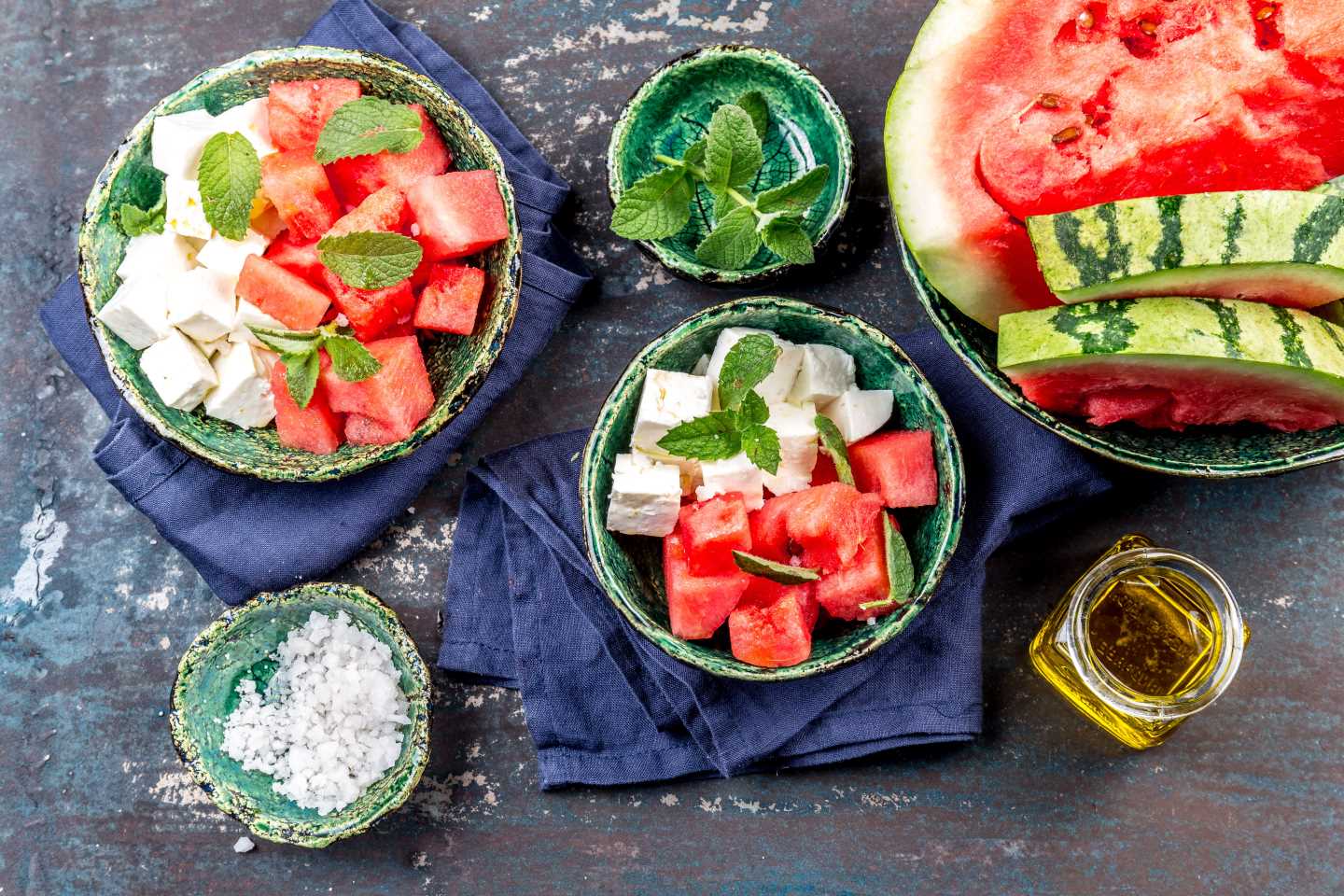 Maura's Watermelon Jicama Feta Salad
Source:
Maura Gast, Chief Amazement Officer
Ingredients
cubed watermelon
cubed jicama
crumbled feta cheese
Balsamic GLAZE
Optional:
EVO
mint
salt
Directions
Portion to your preference and toss!
Be sure you use Balsamic GLAZE and not BALSAMIC vinegar. Feel free to add olive oil, mint and salt to enhance the flavor.
Notes
It's not often that you can use the word "refreshing" to describe something other than a cocktail, but this summer salad is darn near revitalizing and loaded with flavor and crunch. With only four vital ingredients, its a breeze to throw together... especially if you buy your watermelon already cubed.
Photos