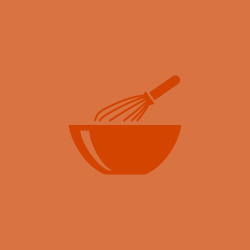 Different ways to cook gefilte fish
Breakfast/Lunch, Main Dish, Side Dish/Salad • Fish, Parve
Directions
1. In tomato sauce
2. Mayo or egg, bread and fry or bake
3. Spread honey or mustard and sautéed onions and bake
4. Three colors - green with a bit of spinach as color - red with beetroot juice or orange with tomatoes and regular... fill in three layers in terrine...
5. Pour salsa over and bake
6. Use a cookie scoop to scoop up the fish, roll each ball in flour (this is optional), and deep fry. Serve with a pasta salad of bowtie noodles, diced colorful peppers and fried onions.
7. Cover with duck sauce and sesame seeds and bake.