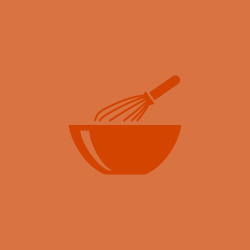 Ingredients
1 cup Almond Meal/Flour
4 Large Eggs
16oz raw Sausage (1 tube)
12oz Finely Shredded Parmesan Cheese (or half other cheese)
2 chopped Scallions
1 shredded zucchini
Directions
Preheat oven to 350 degrees.
I mix all the ingredients together with my hands, similar to the way you would make a meatloaf: by kneading all the ingredients through your fingers until the ingredients are evenly mixed. Yes it's cold and squishy, lol.
Patty out the dough into "biscuits" and place them on a parchment paper lined baking sheet. I just grab "a palm size" of the mixture and shape it with my hands:
This recipe made 8 low carb sausage biscuits.
Bake at 350 degrees until done, with a nice browned crisp texture on the outside. They may take 10-20 minutes to cook, or a little longer.
Just keep an eye on them, flip them halfway through to brown on both sides, and take them out when they are done and browned to your liking.
Note: They will be "greasy". Remove from baking sheet and place on a paper towel to soak up any excess grease.
Notes
I altered this recipe from the original