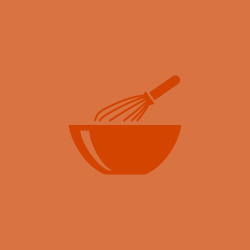 Macaroni Salad
Side Dish • Pasta, Salad, Vegetarian
Ingredients
1 pound (4 cups) uncooked elbow macaroni, cooked in well-salted water
For the dressing:
1 cup mayonnaise, plus an extra spoon as needed
1/4 cup white vinegar
1 or 2 tbsp white sugar
2 tablespoons Dijon mustard
2 tsp kosher salt, plus more to taste
1/2 teaspoon ground black pepper
1/8 tsp cayenne
1/2 cup green onions, white and light parts
1 cup finely diced celery
3/4 cup diced red bell pepper
1/2 cup diced green pepper (I used poblano and jalapeno which is usually about one each)
1/2 cup grated carrot
Directions
1) Make dressing first (mayo, vinegar, sugar, mustard, salt, pepper, cayenne). Refrigerate while preparing the rest.
2) Dice veggies (go for a small dice, not tiny...small). Grate carrot. A small dice is critical to the success of the salad so spend your time on this step (see video linked here to get an idea of the dice size).
3) Combine veggies and dressing. Put in refrigerator while doing step #4 (you could be more efficient here and do things at the same time...don't...veggies get a light pickling while you do the next step which is a desirable thing for this recipe).
4) Cook pasta per instructions on box. Do NOT undercook. Go for fully cooked pasta (just past al dente).
5) Drain water from pasta in a colander. Drain well. Do NOT rinse the pasta!! Rinsing is the biggest mistake you can do here...do not do it!! Transfer to a large bowl.
6) Let pasta cool in bowl. Do NOT add dressing while the pasta is hot!! Toss with spatula every 5-10 minutes or so till cool to prevent clumping (really...if you don't the pasta will glue itself together). Once cooled the pasta should be tacky and stick to your hand when lightly touched.
7) When the pasta is cool combine the pasta with the dressing and toss well.
8) Cover with Saran-Wrap. You want the wrap pressed down on the pasta (i.e. no air gap). You want to prevent air getting to the salad (within reason...don't go nuts).
9) Put pasta salad in refrigerator for at least four hours and preferably overnight.
10) When ready to serve add two tablespoons of cold water and a dollop or two of mayonnaise and mix to refresh the salad. (This does not change the taste much but makes the salad look more presentable so just eyeball it while being careful to not overdo it with added mayo).
Enjoy!
Notes
Places to adjust the taste:
- Most recipes for macaroni salad are heavy on sugar. This one is light. A lot of sweetness comes from the vegetables. The sugar level can be tweaked. 1-3 tablespoons (I usually do 1.5 tablespoons). Or whatever you like.
- Most recipes call for yellow mustard. I use Dijon since it gives a bit more kick and character.
- I use black pepper and cayenne to add a little spice (in addition to the Dijon).
- I use poblano instead of green pepper for a little more added character but green pepper will suffice. That said I think the jalapeno is important for yet another flavor kick. The salad is not hot at all but this is a place you can tweak.