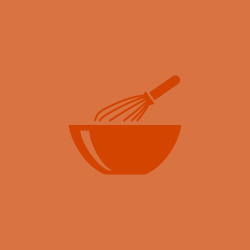 Canine highly digestible diet
Source:
hill's pet products
Serving size:
yields 2.2#'s
Ingredients
½ C cream of wheat (2C cooked)
1½ C cottage cheese
1 hard boiled egg, large
2 T brewer's yeast, dried, inactive
3 T sugar
1 T oil
1 tsp potassium chloride*
1 tsp dicalcium phosphate*
1 tsp calcium carbonate*
* (1) canine multivitamin + (1) tums
Directions
cook cream of wheat according to package, including salt. cool.
add remaining ingredients and mix well. keep covered in refrigerator.
Notes
approximate daily feeding for a 20# dog: 1.5#'s
analysis (as fed)
protein 7.1%
fat 3.7%
carbs 11.2%
moisture 75.8%
485 kcal/#