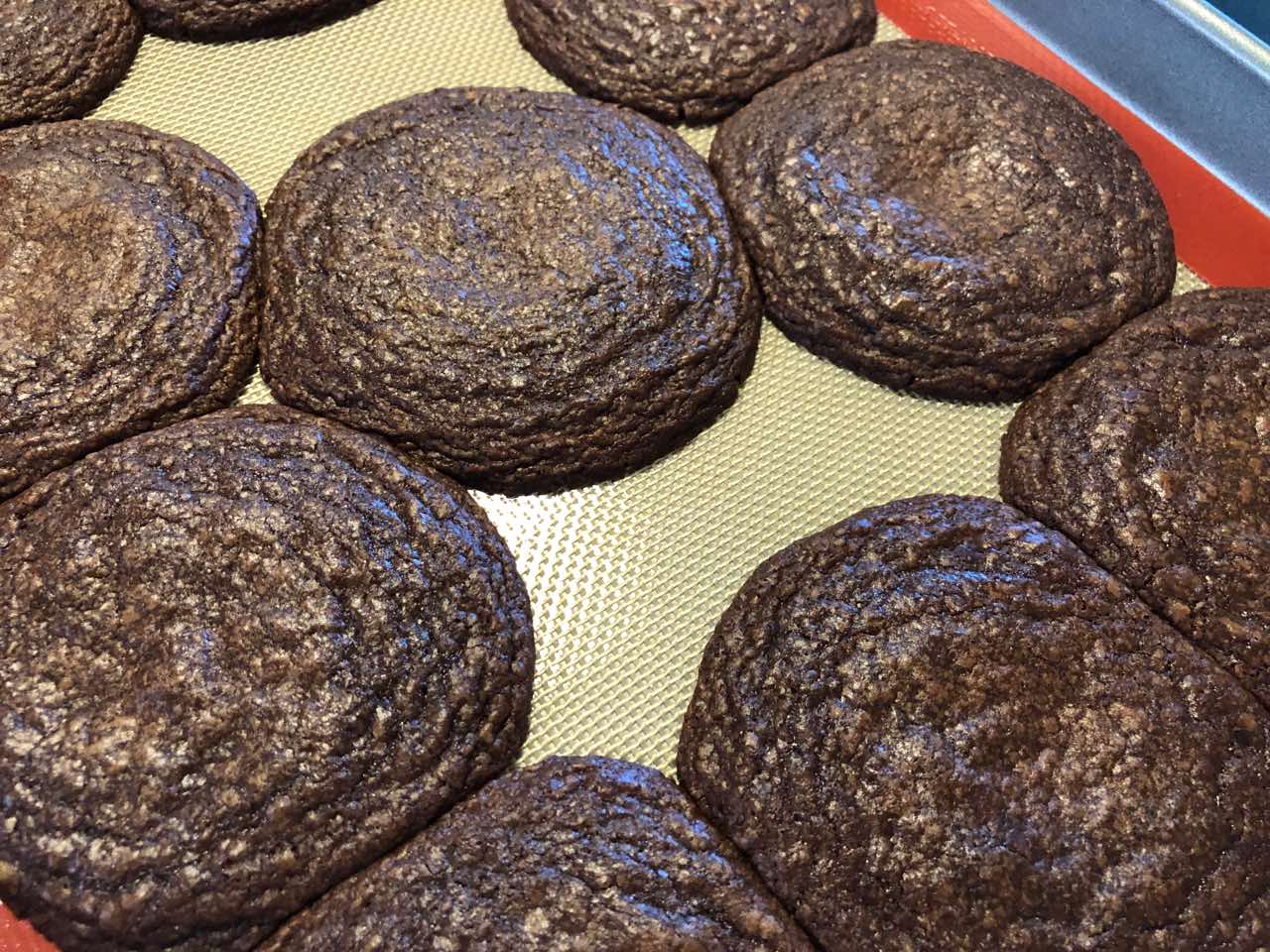 Ingredients
1 box (18.3 oz) Betty Crocker™ fudge brownie mix
1/2 cup butter, melted
1 egg
1 tablespoon water
Directions
1. Heat oven to 350°F. In large bowl, mix brownie mix, melted butter, egg and water until well blended. Stir in candy sprinkles. Let stand 15 minutes.
2. Shape dough into 21 (1 1/2-inch) balls. Place 2 inches apart on parchment-lined large cookie sheets. Press each ball slightly to flatten. On each cookie, press 3 Cadbury™ mini eggs in center, reshaping if necessary.
3. Bake 9 to 11 minutes or until edges are set (center will appear slightly wet). Cool 5 minutes; remove from cookie sheets to cooling racks. Cool completely on cooling rack, about 30 minutes. Store covered in airtight container.
Nutrition
Amount per serving
Serving size: 1 Cookie
Calories: 200
Total Fat: 1g
Saturated Fat: 4g
Cholesterol: 20mg
Sodium: 120mg
Total Carbohydrate: 30g
Dietary Fiber: 0g
Sugars: 15g
Protein: 1g
Photos