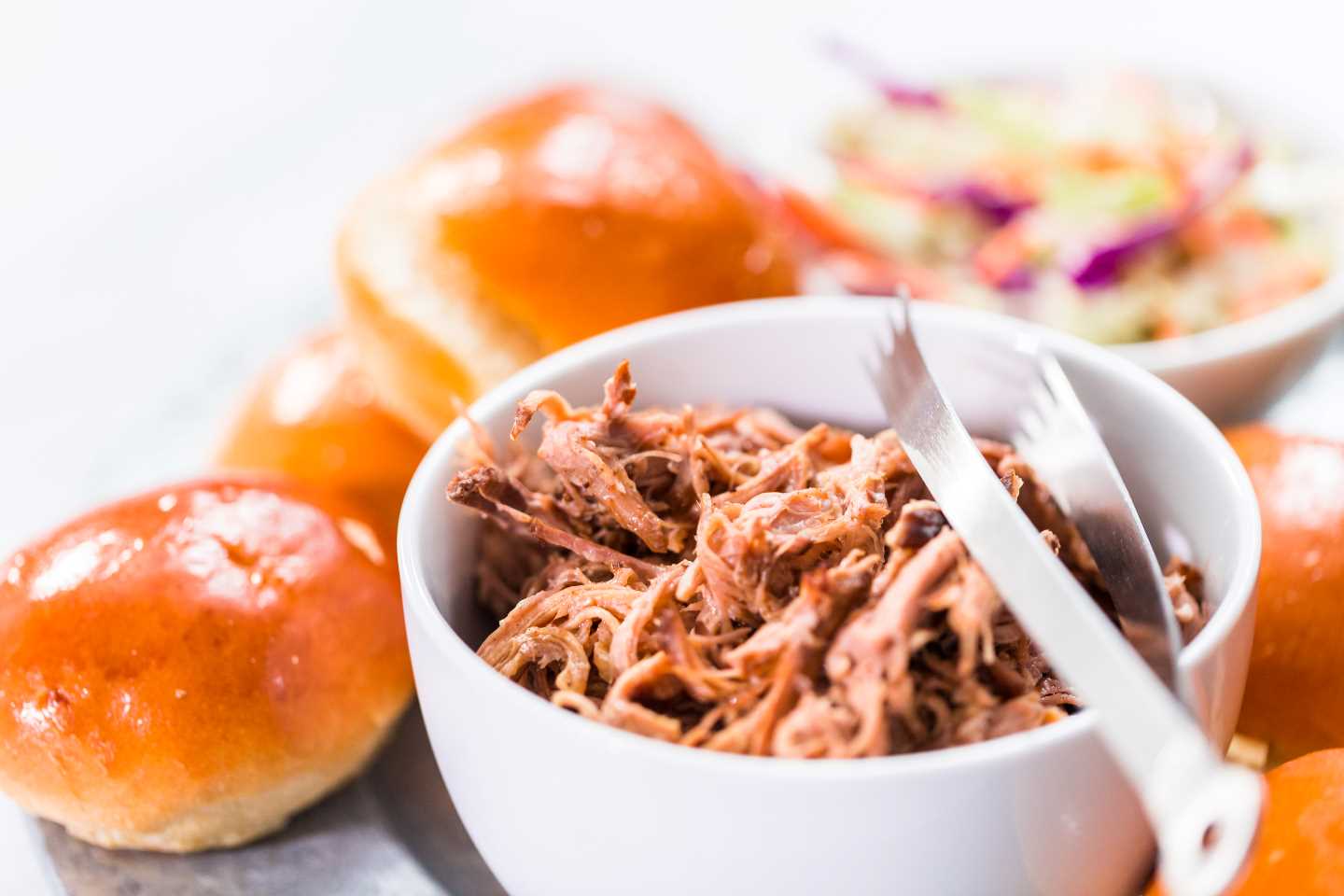 Maura's Slow Cooker "Set it and forget it" Pork Shoulder
Source:
Maura Gast, Chief Amazement Officer
Ingredients
1 package Frontera Grill's GarlickyCarnitas slow cook sauce
OR
1 package Campbell's Apple Bourbon BBQ slow cook sauce
Boneless pork shoulder roast
1 big dollop Molasses (only if you're using the Carnitas sauce)
mini -flour tortillas
OR slider buns
cotija cheese
limes
salsa
any additional fixings of your choice!
Directions
So this a loosey goosey recipe that you can adjust to set your tastes and mood. Depending on the sauce, you can serve Carnitas or Pulled Pork. Either style lends itself to tortillas or you can use slider buns for the pulled pork. You can choose whatever extras you like! Prepare the pork according to the directions on the slow cook packet and serve with your favorite fixings. It's as simple as that!
Notes
This recipe is a two-in-one. Depending on which sauce you choose, you can serve up some Texas-style Carnitas or Pulled Pork. This is a great option for holiday weekends when you would actually like some time to relax. Just set the slow cooker and go about your business.
Maura loves the house-made tortillas at Kroger.
Photos