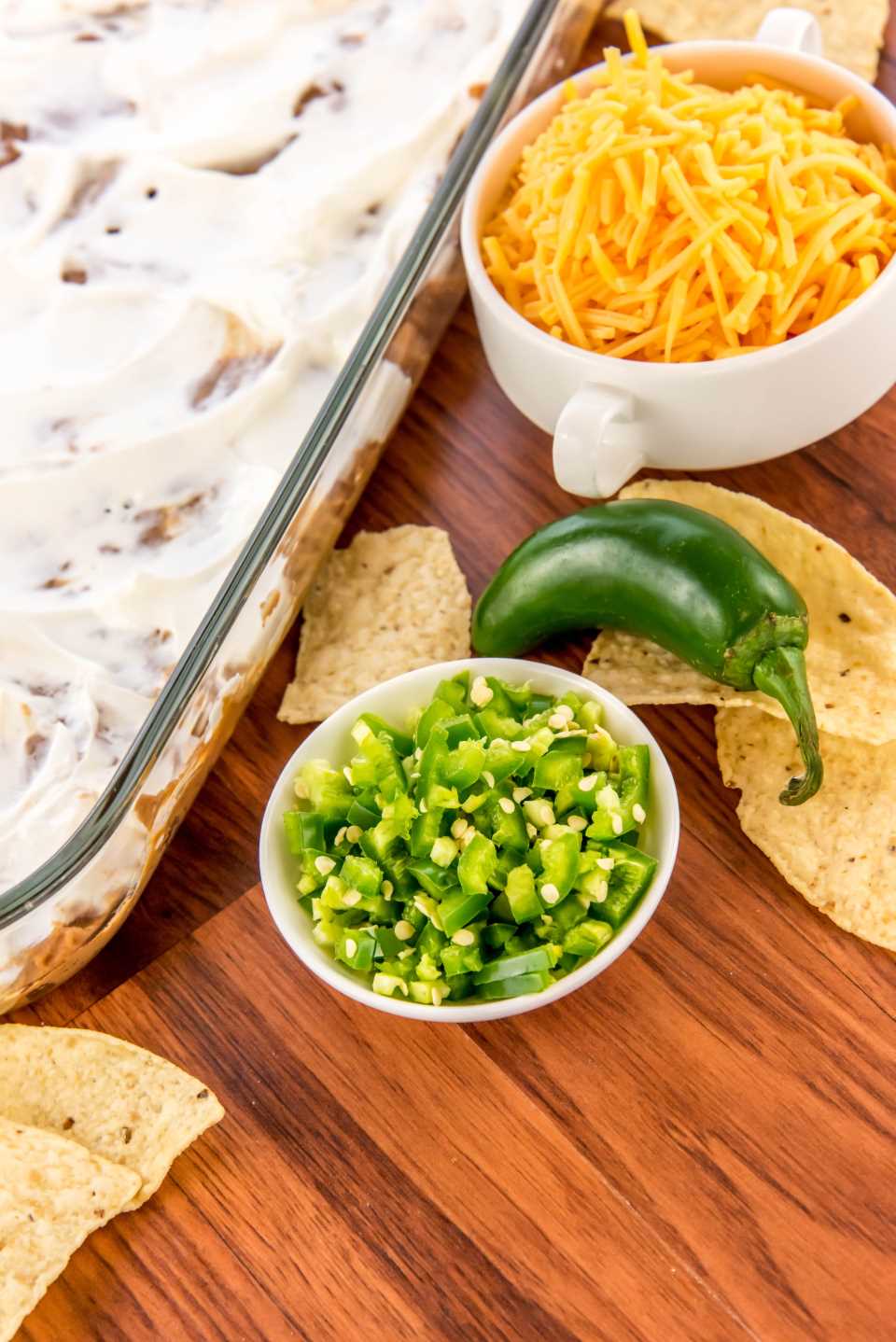 #1 Lori's Firecracker Jalapeno Popper Dip
Source:
Lori Fojtasek, VP of "Show me the Money!"
Ingredients
Four 8 oz packages of cream cheese
Two cups of mayonnaise
Two 4 oz can diced green chiles
Two 4 oz can chopped Jalapeño (not pickled, just c
Grated Parmesan Cheese
Directions
Preheat oven to 350 degrees.
Mix all ingredients except Parmesan Cheese and place in a 9x12 baking dish.
Cover liberally with the Parmesan Cheese.
Bake at 350 for 15-20 minutes. (If you want to mix the night before, wait to top with Parmesan and add 5-10 minutes since it has been refrigerated.)
When nice and bubbly, turn the oven to broil and let it melt and brown the parmesan on top until you have that beautiful golden brown look.
Notes
If you love jalapeño poppers, you'll love this dippable version! Serve up that fiery hot jalapeno popper taste without all the work.
You've been warned: Fresh Jalapeños make it really really hot!
Photos